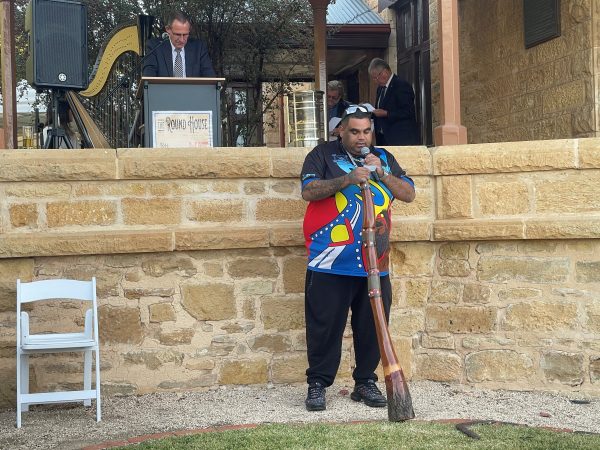 The CEO of the History Trust of South Australia (HTSA), Greg Mackie OAM launched the rejuvenated historic Round House on 5 May during South Australia's History Festival.  The launch had been postponed from the previous year because of COVID.
Since early 2019 HTSA has been working with the Rural City of Murray Bridge (RCMB) who own the Round House to assist in the rejuvenation of this State Heritage and National Estate listed building. It is one of Murray Bridge's oldest surviving buildings, completed in 1876 during the construction of the first bridge to span the Murray River.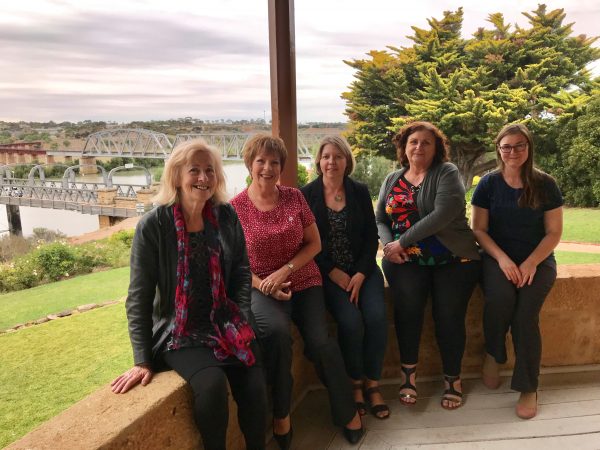 The project utilised skills of the History Trust's Public Engagement branch led by Community History Officer Pauline Cockrill.  HTSA undertook several tasks on behalf of RCMB: a review of collection records; a significance assessment of Round House collections; an Interpretation plan for the Round House and the development of museum and collection skills of volunteers.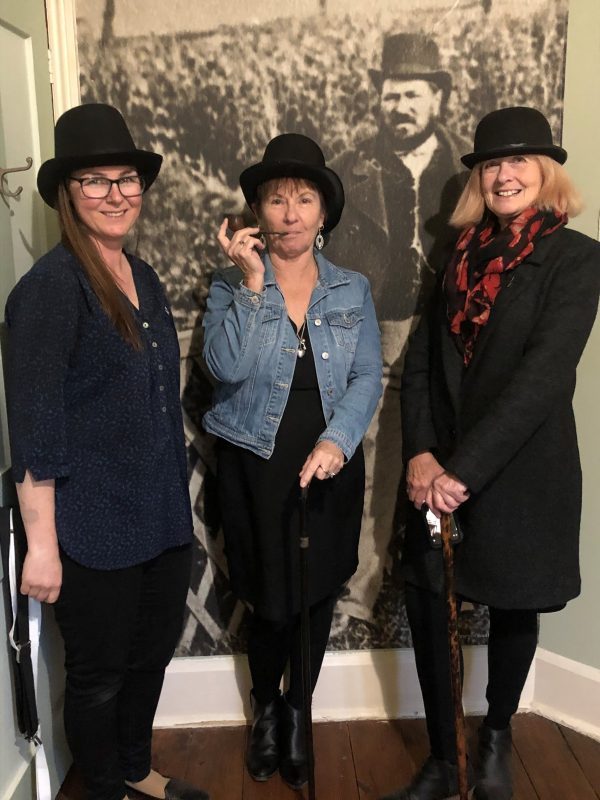 When the project commenced very little was known about the collections at the Round House, the many previous uses of the building, or the many people who had lived and worked there throughout its almost 150 year history. Professional historian Christeen Schoepf was subcontracted to do further research into residents of the Round House. Council received a $5,000 grant through HTSA's South Australian History Fund to engage Christeen to undertake oral history interviews to support best practice interpretation, encourage community participation and to incorporate into the new display.
Implementation of the Significance Assessment and Interpretation Plan developed by has been led by Bec Turner and has involved a team of volunteers and collaboration/consultation with other organisations such as the National Railway Museum, museum design company Synthetic Creative Services, landscaping design company  WAX Design, the National Trust of South Australia and HTSA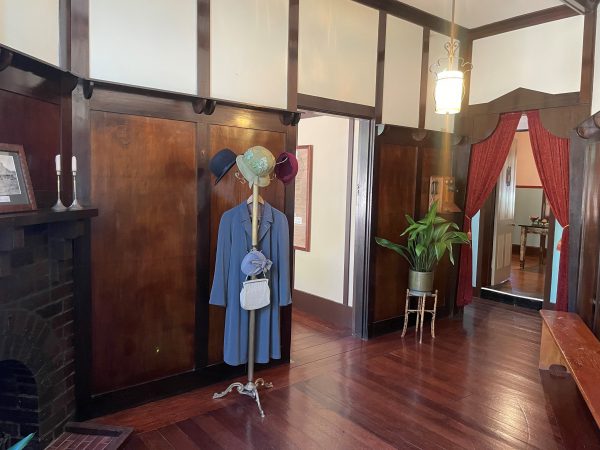 The Round House project demonstrates successful collaboration between HTSA and a local council.  First occasion of such a collaboration and we are now working with Adelaide Hills Council on an exciting interpretation project at Fabrik, the former Onkaparinga Woollen Mill site.
The newly revitalised Round House stands as an excellent example of meaningful collaboration between state and local governments, of how it is possible to tell authentic, significant stories through connecting well-researched history with best practice, creative methods of interpretation, on a relatively low budget.
The RCMB's short promo trailer about the Roundhouse can be seen here