The History Trust of South Australia is excited to be working on a new digitisation project!
Department of Premier and Cabinet, Arts South Australia has provided funding to develop training, resources, and a community of practice for digitisation of collections across South Australia. With support from a Digital Access Consultative Group (DACG) made up of collaborative collecting organisations, Digitising Collections SA is a short-term project that aims to help increase the knowledge, capacity and understanding of the digitisation process, and provide long-term resources for any individual or organisation embarking on their digitisation journey.
What's happening in SA
We've conducted a survey to establish existing digitisation practice and needs across the SA History Networks collecting organisations.
We received 39 responses from a wide variety of collections and we are already planning some digitisation training and resources based on the outcomes.
Thank you to all the organisations who have participated. If you missed the deadline and would still like to contribute, please contact us. Your information will still be valuable even after the closing of the survey.
Our analysis is not yet complete but here are a few initial findings we thought you might like to see.
Reasons for digitising
The main reasons reported for wanting to digitise a collection are preservation, ease of access and collection management, and better opportunities for research. 73% of respondents have already begun actively digitising their collections.
Challenges
The biggest obstacle to digitisation is insufficient time of staff or volunteers followed by lack of knowledge, and/or lack of resources.
The majority of responding organisations do not have a budget for digitisation and digitisation is undertaken by one person in the organisation.
90% of surveyed organisations do not have a long term storage solution for the preservation of their digital collections and are currently using external hard drives or USB thumb drives to store and back up their image collections.
What can we do?
The top three areas in which organisations would like more support were in:
preparing processes and procedures that adhere to digitisation standards
selecting items for digitisation or documenting digitisation strategy
digital collection storage and management.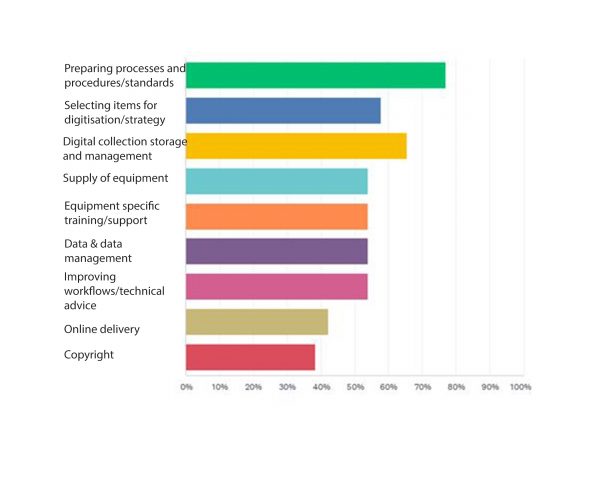 Watch this space, we'll be sharing more findings from the survey, and letting you know how we plan to use this information to provide more support.
Competition Winners
We can also announce the winners of the two $250 Diamonds Camera gift cards. Congratulations Orroroo Historical Society & Port Milang Historic Railway Museum!
Meet the team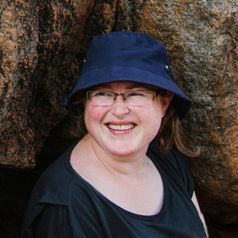 Eleanor Adams
Hi I'm Eleanor. I have been working in collecting organisations for the last ten years. My focus has been on digitisation, most recently overseeing the Aboriginal Material Cultures volunteer digitisation project at the South Australian Museum.
I currently split my time between the History Trust of SA and Artlab Australia where I work as the photographer. I also spend some of my time working in school archives, and I also teach at Flinders University. My particular areas of interest are anthropology and archaeology collections, as well as history, art, medical and science collections. I look forward to supporting you on your digitisiation projects!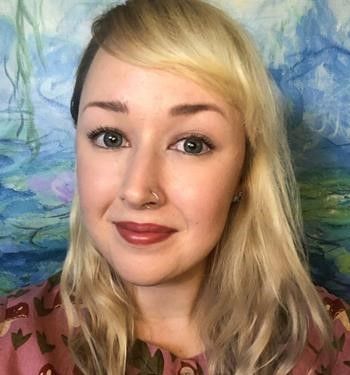 Erin Bridges
Hello! I'm Erin, originally from the Yorke Peninsula, and so far really enjoying my time at the History Trust of South Australia! I am currently studying my Masters in Museum Studies & Cultural Heritage with Deakin University, a library officer at Tea Tree Gully Library and volunteering at The David Roche Foundation whenever I get the chance. I also have more than ten years experience in photography and editing, which means I love helping to digitise.
Thanks for all the warm welcomes I've received so far, I'm excited to see where this project goes!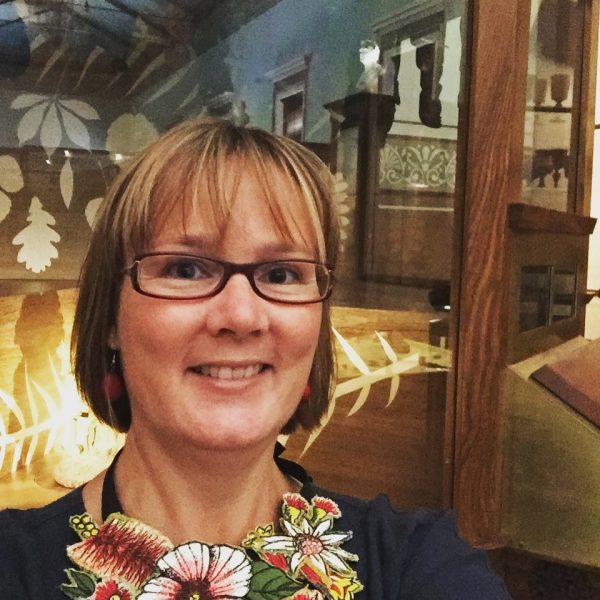 Catherine Manning
Some of you may have met me already – I've been working at the History Trust for (almost) 20 years now! First as a curator at the Migration Museum, then in Online Programs, and now as Digital Curator.
I've worked with the Community History team in the past to run workshops on digitisation, digital access for collections, and digital storytelling. I'm really excited about the opportunities this project offers to create better resources for our collecting community, and build on the skills already out there in the SA History Networks to work towards digitising and sharing even more of our collections.