On 22 September the History Trust of South Australia's Community History Officers, Amanda James and Pauline Cockrill were delighted to be given a personal tour of the Clipper Ship, City of Adelaide by Director Peter Christopher.
The City of Adelaide is currently berthed in Dock 2, Honey Street in Port Adelaide. The volunteer not-for-profit organisation which preserves this historic vessel, Clipper Ship City of Adelaide Ltd (CSCOAL) recently joined our Museums and Collections (MaC) Program, the History Trust of South Australia's development and funding program for community museums and historical groups that manage collections.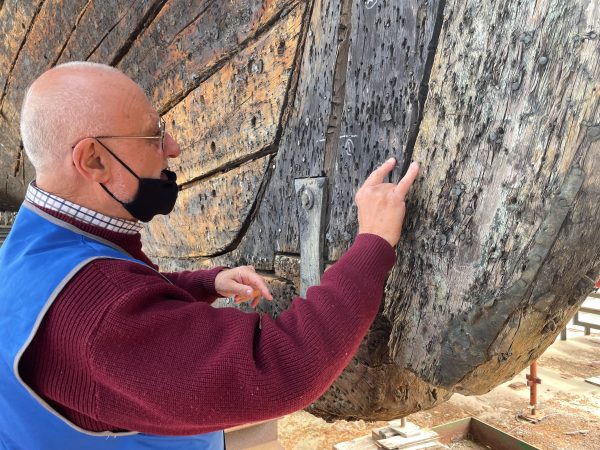 The ship was purpose-built in Sunderland in the north of England to transport passengers and goods between the UK and South Australia and was named after its capital city.  The world's oldest composite clipper ship (wooden hull on iron frame), and one of only two to survive, the other being the famous but younger Cutty Sark.
The City of Adelaide's maiden voyage was in 1864 and for over 20 years she played an important part in the immigration of Australia. Later she worked as a cargo ship, then an isolation hospital near Southampton before being taken over by the Royal Navy.  The ship was left to rot on a private slip on the River Clyde in Scotland before being rescued by a group of Australian volunteers headed by Peter Christopher and brought to Port Adelaide in 2014.
Peter and his volunteers gave a fascinating tour of the ship and we discussed the restoration and future plans for interpretation.  Their aim is to make the ship the centre-piece of a seaport village in Port Adelaide's inner harbour.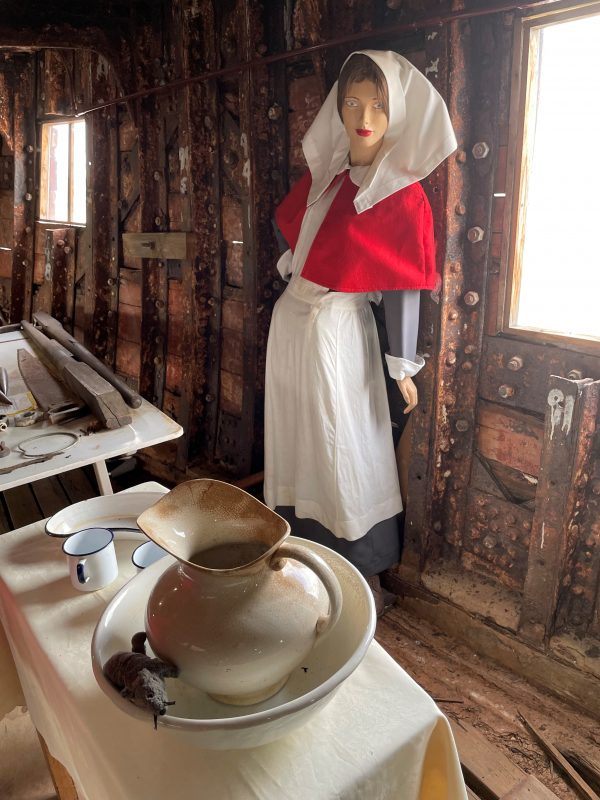 We are pleased to learn that the group are already taking advantage of their MaC membership, applying for a MaC Small Project grant to assist their upcoming Descendants Day in November. The History Trust looks forward to assisting this enterprising group in the future.