On Saturday 11 December, the History Trust of South Australia's Community History Officers, Amanda James and Pauline Cockrill attended the reopening of Adelaide's Latvian Museum, which has been closed to the public for around 5 years.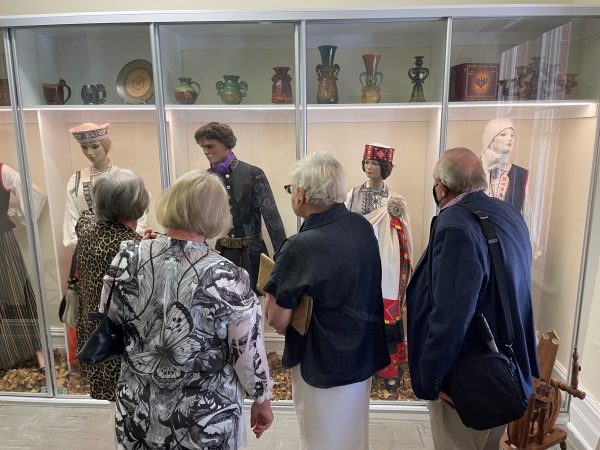 Located at 36 Rose Terrace in Wayville, the museum was officially reopened by His Excellency Marģers Krams, Ambassador Extraordinary and Plenipotentiary of the Republic of Latvia to the Commonwealth of Australia, along with Ilze Radzins, President of the Latvian Association of SA.
Housed in a 19th century stone-fronted villa, the museum aims to reflect the heritage of the post WW2 immigrants who brought their culture and art to South Australia from Latvia.  Prior to COVID and some necessary building renovations, the History Trust had been closely involved in the rejuvenation of the museum, with both funding and expert advice. In 2017-19 Community History Officer, Pauline Cockrill worked with the museum volunteers to clean, catalogue and review the displays in preparation for Latvia's centenary celebrations taking place 2017-2021. In 2018, Latvia celebrated a hundred years since it became an independent state.
The Latvian Museum has had close connections with the History Trust for many years, being part of its Community Museums Program, (now the Museums and Collections (MaC) Program), the development and funding program for community museums and historical groups that manage collections.  We should like to acknowledge the many years of sterling work undertaken by previous volunteer curator Mara Kolomitsev who sadly passed way in 2020.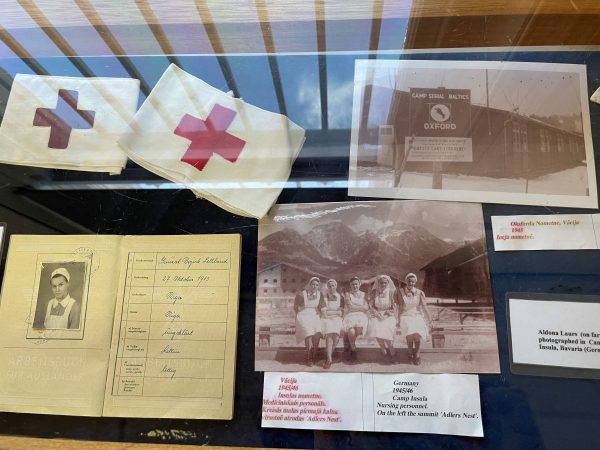 We look forward to the Latvian Museum joining MaC and being able to assist them in incorporating into the museum displays, the many oral histories of the Latvian community being ably gathered by Marija Perijma.
Saturday's event was a memorable occasion for the local Latvian community, and many of the hardworking volunteers involved in the museum's rejuvenation were in attendance.  After an opportunity to view the museum's displays, attendees were invited to the Latvian Association's meeting rooms next door for refreshments including traditional Latvian  specialties: Piragi (bacon filled buns) and Klingeris (a sweet bread served at birthdays and other celebrations).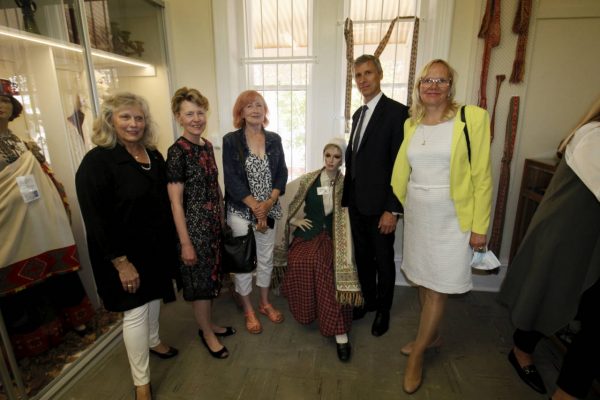 Gifts were exchanged between the Ambassador and the Latvian Association, and the museum also received a fascinating donation to the collection from a local member of the Latvian community in the form of a pair of binoculars belonging to his father. They had been requisitioned from a Russian soldier during the reoccupation of Latvia by the Soviet Union in 1944 following the withdrawal of Nazi German troops.